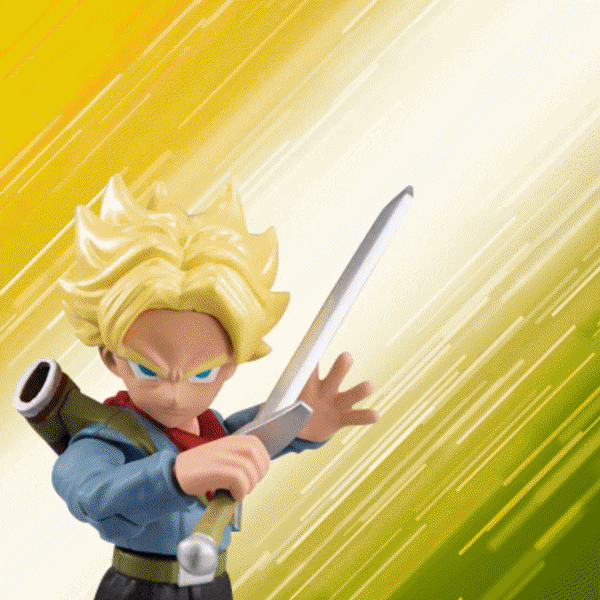 Paid Social Animation

Loot Anime  •  Animated GIF

In this particular Loot Anime crate the subscriber would receive only one of the four action figures shown, so I wanted to clearly convey that message while still maintaining the epic feeling of the Dragon Ball Super television show. The great challenge of designing for social media is to create something that is able to hold your viewers' attention for longer than a few seconds and maybe even have them click on it. Understanding that the show is heavily focused on powerful action sequences, it made perfect sense to initially grab the attention of the viewer with the figures in action before revealing the full message of the ad.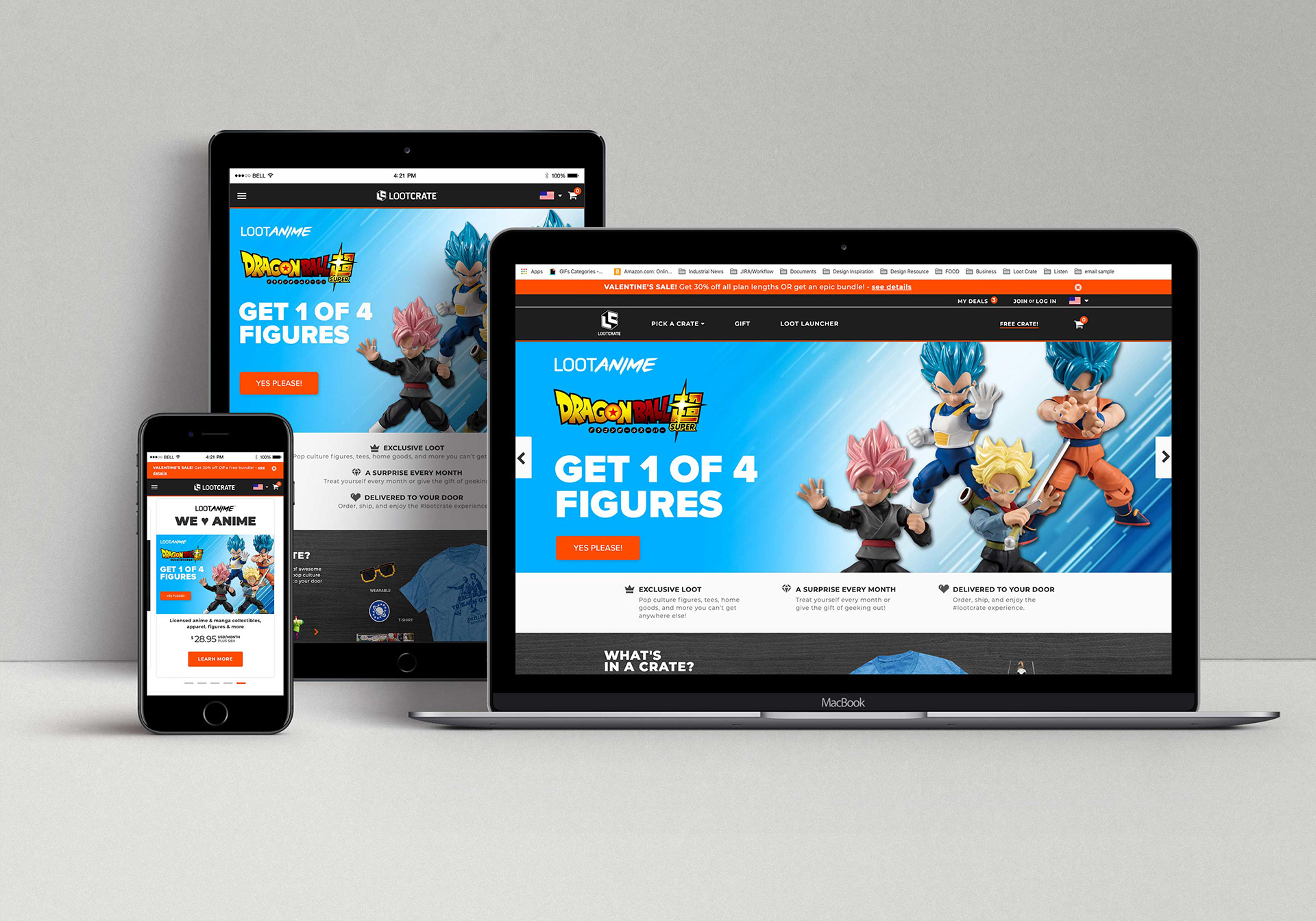 Homepage Carousel

Loot Anime  •  Responsive Website Assets

In order to drive more customer traffic towards this featured Loot Anime crate, I created some additional website assets to help showcase the figures on the main landing page of the Loot Crate website. These assets were also designed to be responsive because website responsiveness is an absolute necessity in today's digital and mobile age.