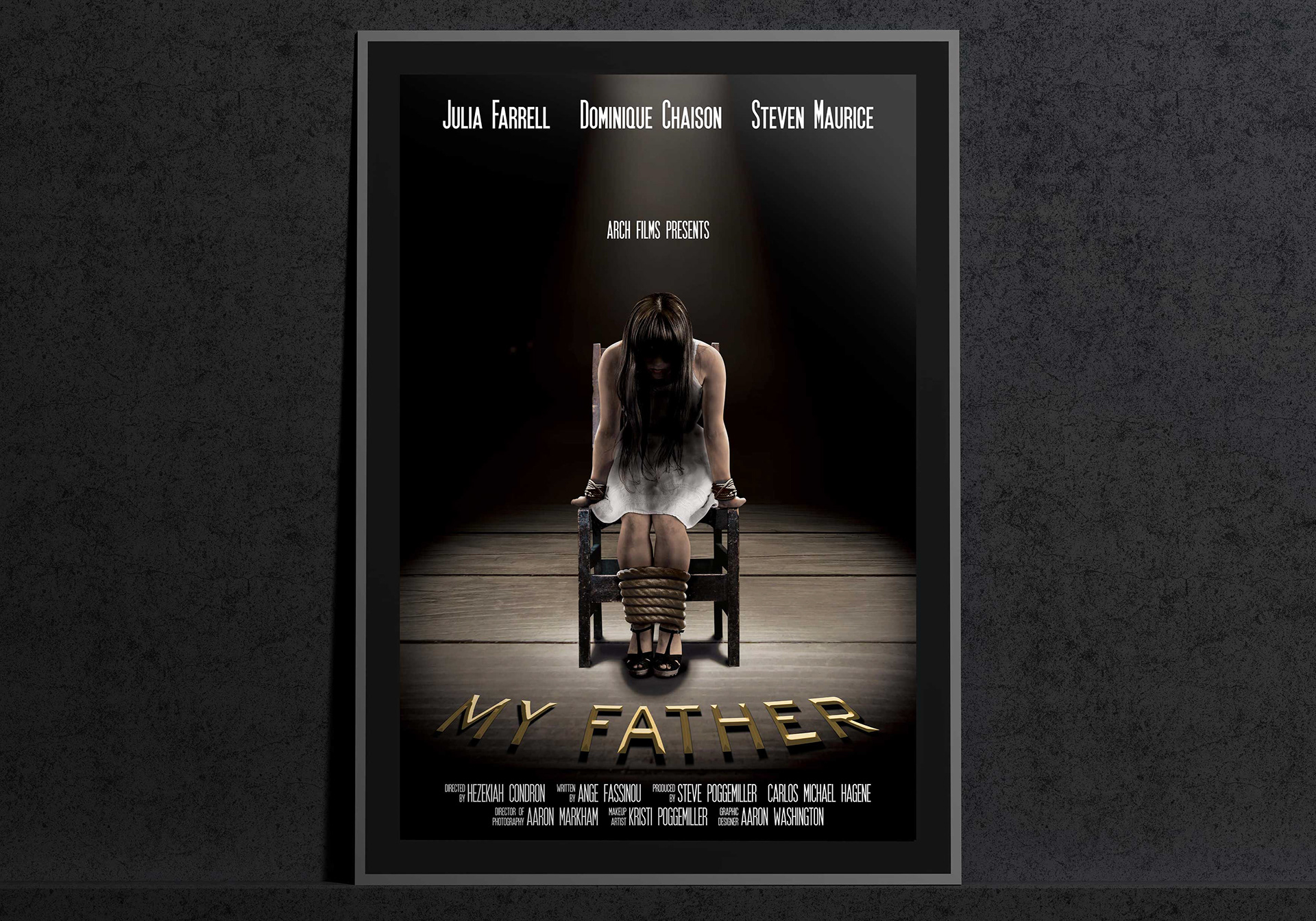 My Father
Arch Films  •  Feature Poster
2019 Winner of Best Short Film at the $5 Film Festival,
My Father
's
 feature poster posed 
great challenges by having a very tight deadline and no film assets of any kind for use in the design. The result: an
 entire poster made out of freebie stock imagery (that's right, no shutterstock) and Photoshop magic in only a couple of days. It was a great test of resourcefulness, color correction, and light manipulation.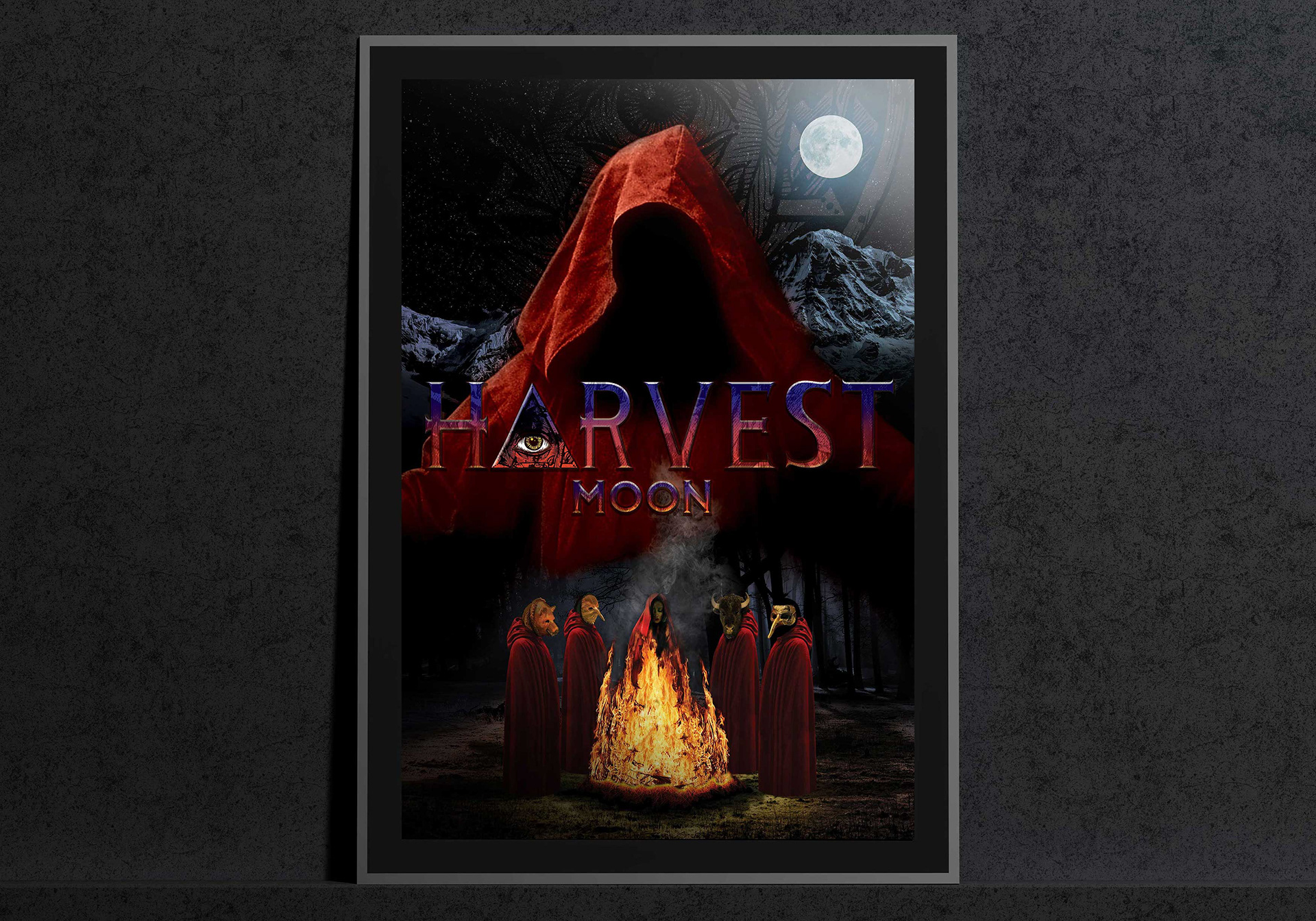 Harvest Moon
Savage Beast Films  •  Teaser Poster
The task was to create the film's first official marketing piece to be used for fundraising and promotion. With the film still being in production, the only assets the filmmakers had were the script and a few storyboard panels, so the name of the game was again resourcefulness and, you guessed it, more freebie stock photos. 
One of the Executive Producers was so pleased with the last draft that he couldn't help but post it on social media before the final approval was even sent.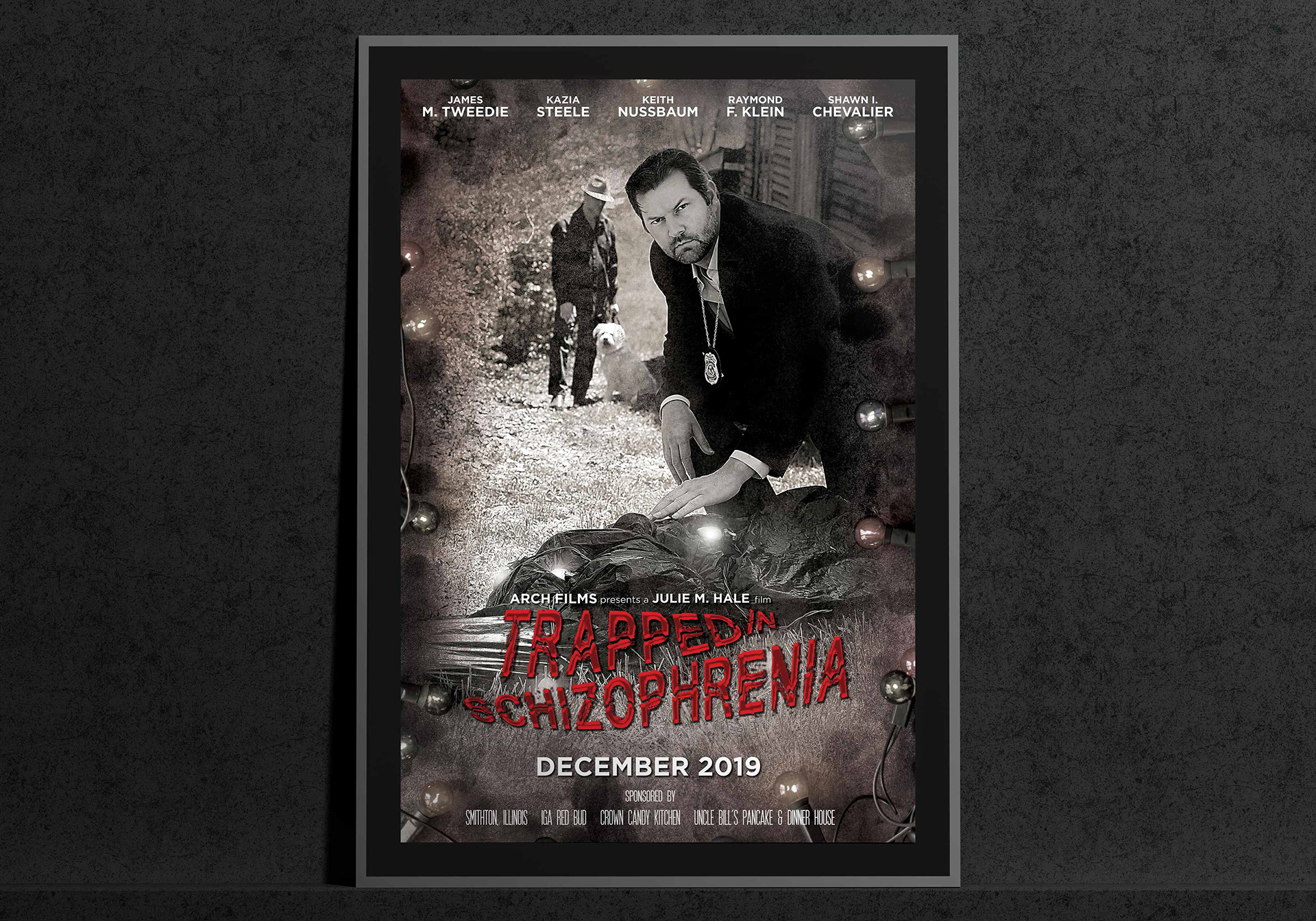 Trapped in Schizophrenia
Arch Films  •  Teaser Poster
The
Trapped in Schizophrenia
Teaser Poster had a different set of challenges. Even though image assets were provided this time, the producer placed another designer in the mix to compete and see whose final design would be chosen for the project. Fortunately, Arch Films was very pleased with my composition, effects, and unique ways of utilizing different elements from the story, so my proposed design was chosen as the official teaser poster for the feature film.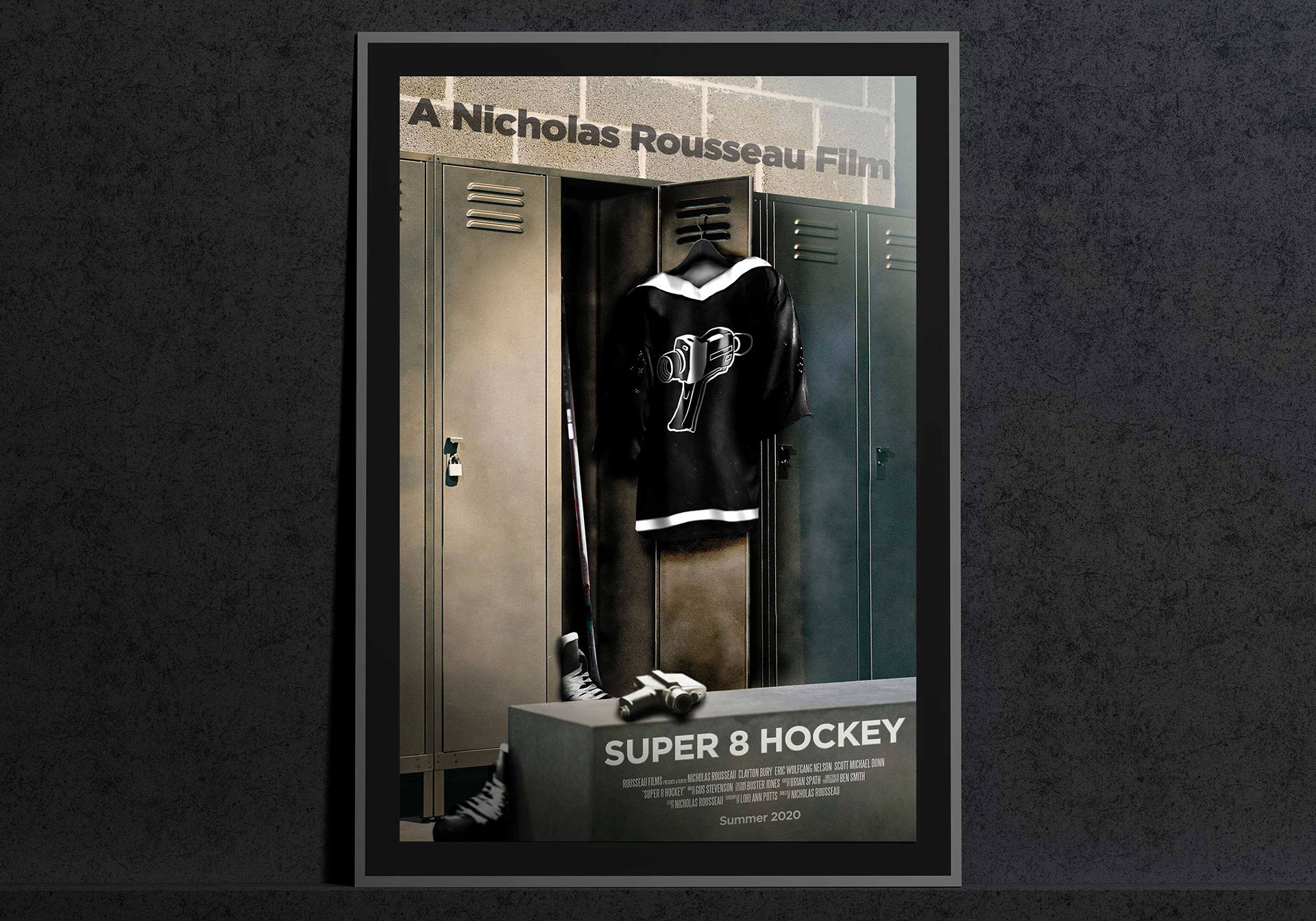 Super 8 Hockey
Nicholas Rousseau Films  •  Teaser Poster
When asking the director to provide any and all image assets from the film, he promptly sent a single vector image of a super 8 camera and said "that's everything." By this point, it was pretty much the norm to produce an entire film poster out of virtually nothing, so taking a blank wall of closed lockers and turning it into an open locker full of hockey gear came quite naturally. With the proper knowledge of lighting, contrast, color, and a little Photoshop magic, a great designer can make a visual spectacle out of just about anything.