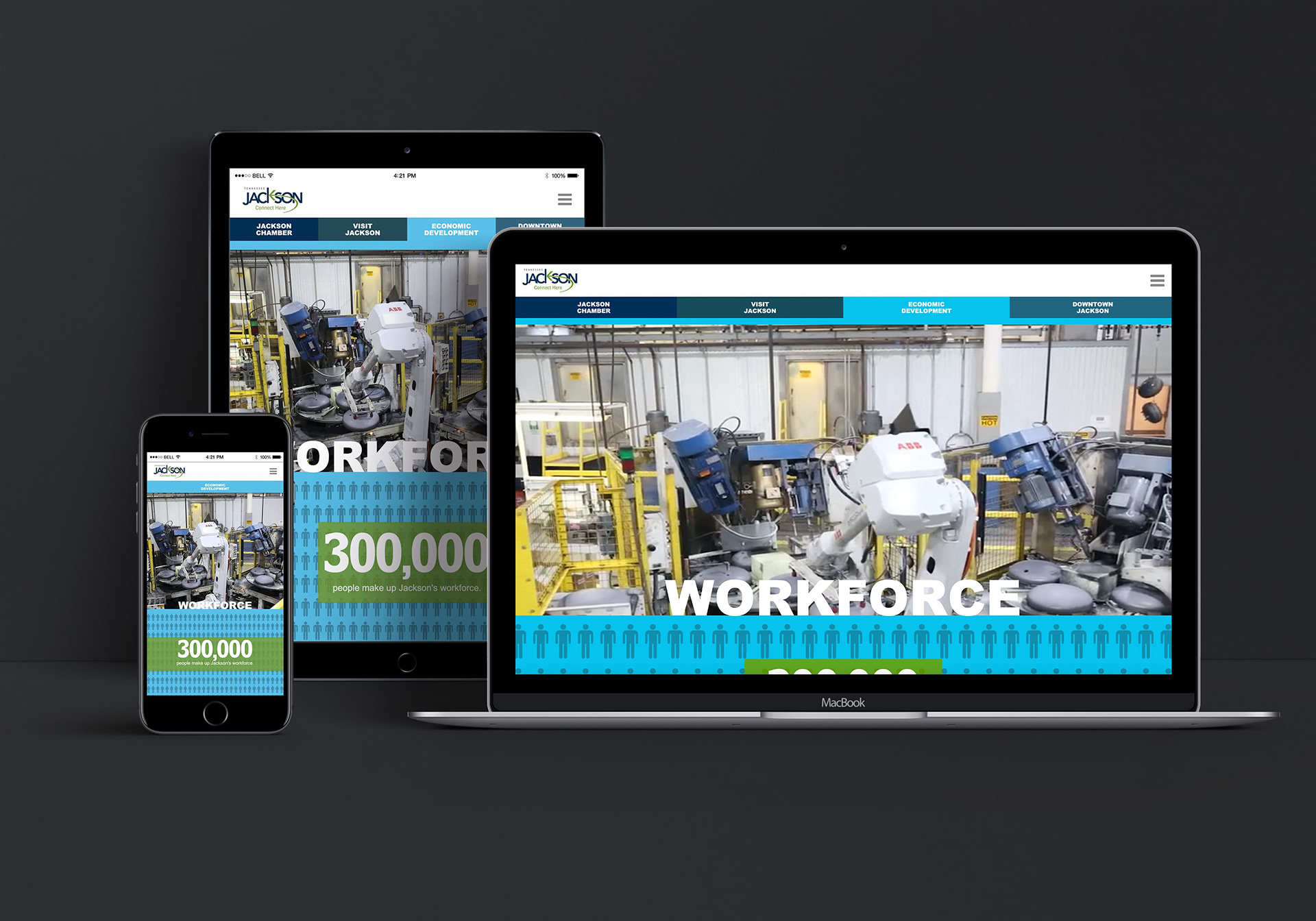 Jackson Chamber Website
HTML, CSS, &  jQuery
Upon receiving the initial design concepts for the new Jackson, TN Chamber of Commerce website, it was immediately clear that this was going to be a challenging project. Our Web Development team worked hard to reduce the vast variety of visual effects proposed by the designers so that we could keep only the ones that would still be visually attractive without taking away from the overall user experience.
Using HTML, CSS, and jQuery within the Bootstrap framework, I alone built the entire website from the ground up, responsiveness and all.
The client was made responsible for maintaining and updating the site on their own, so I do not claim full ownership of how the website may currently appear, only how it was when it was originally launched.