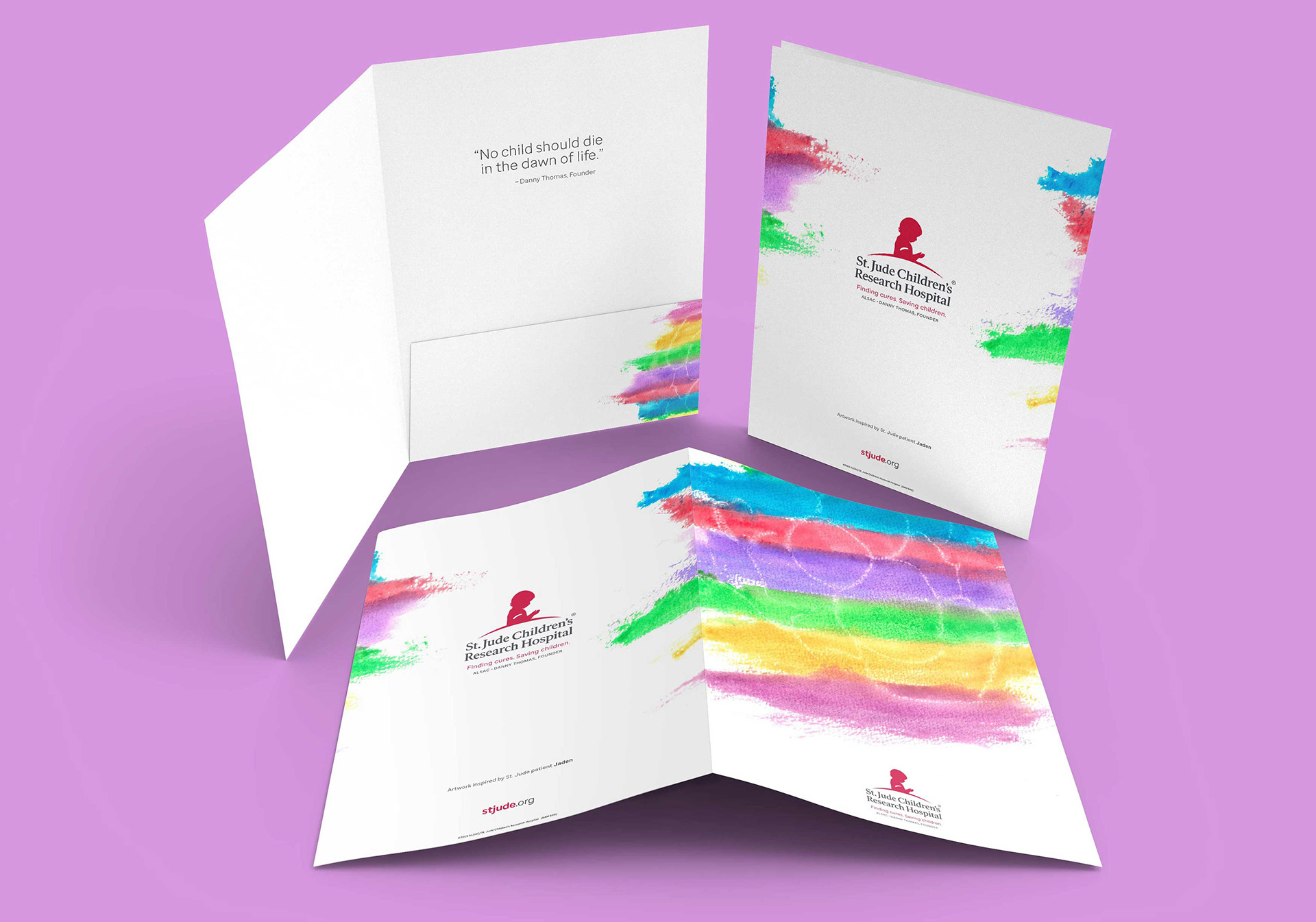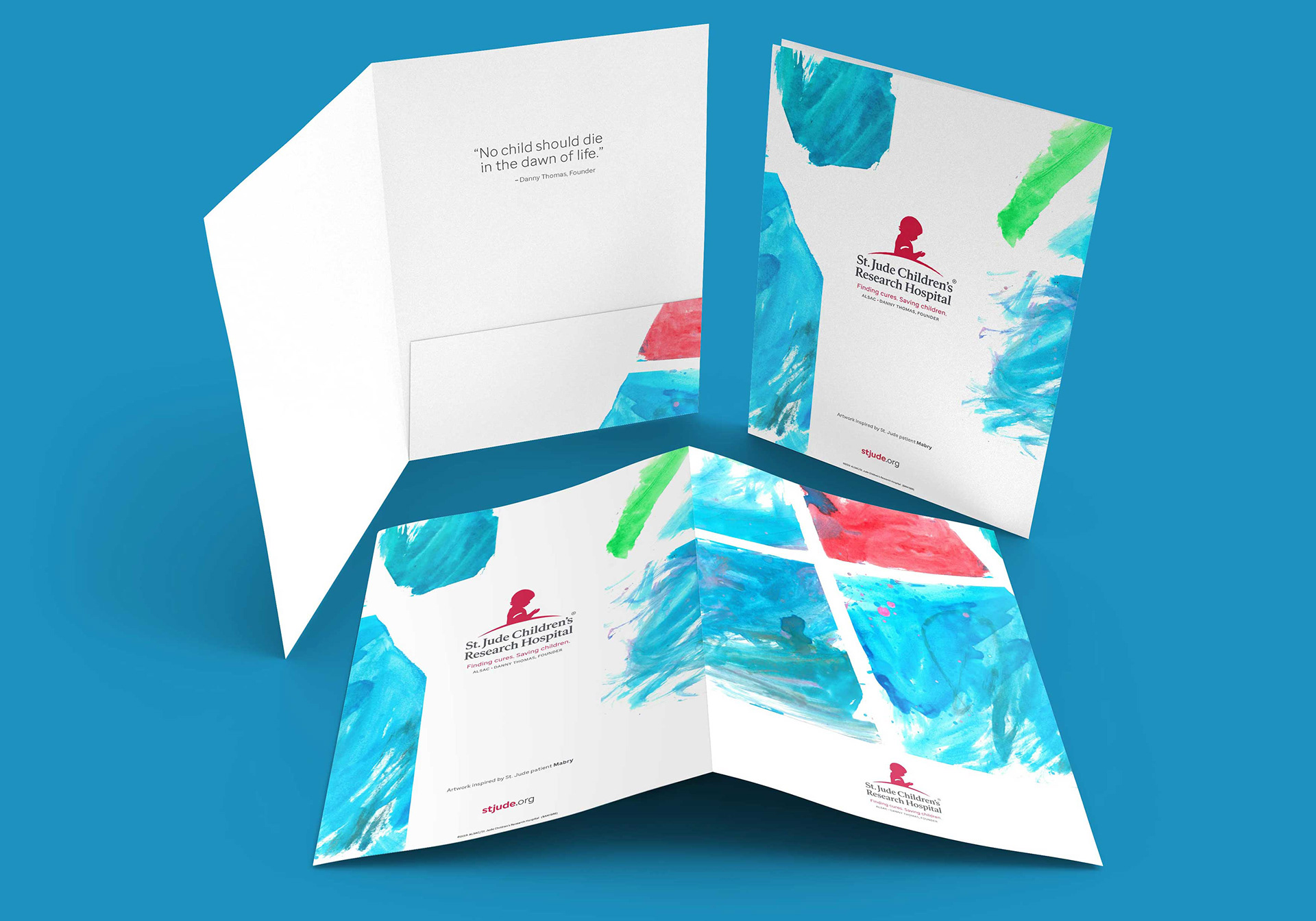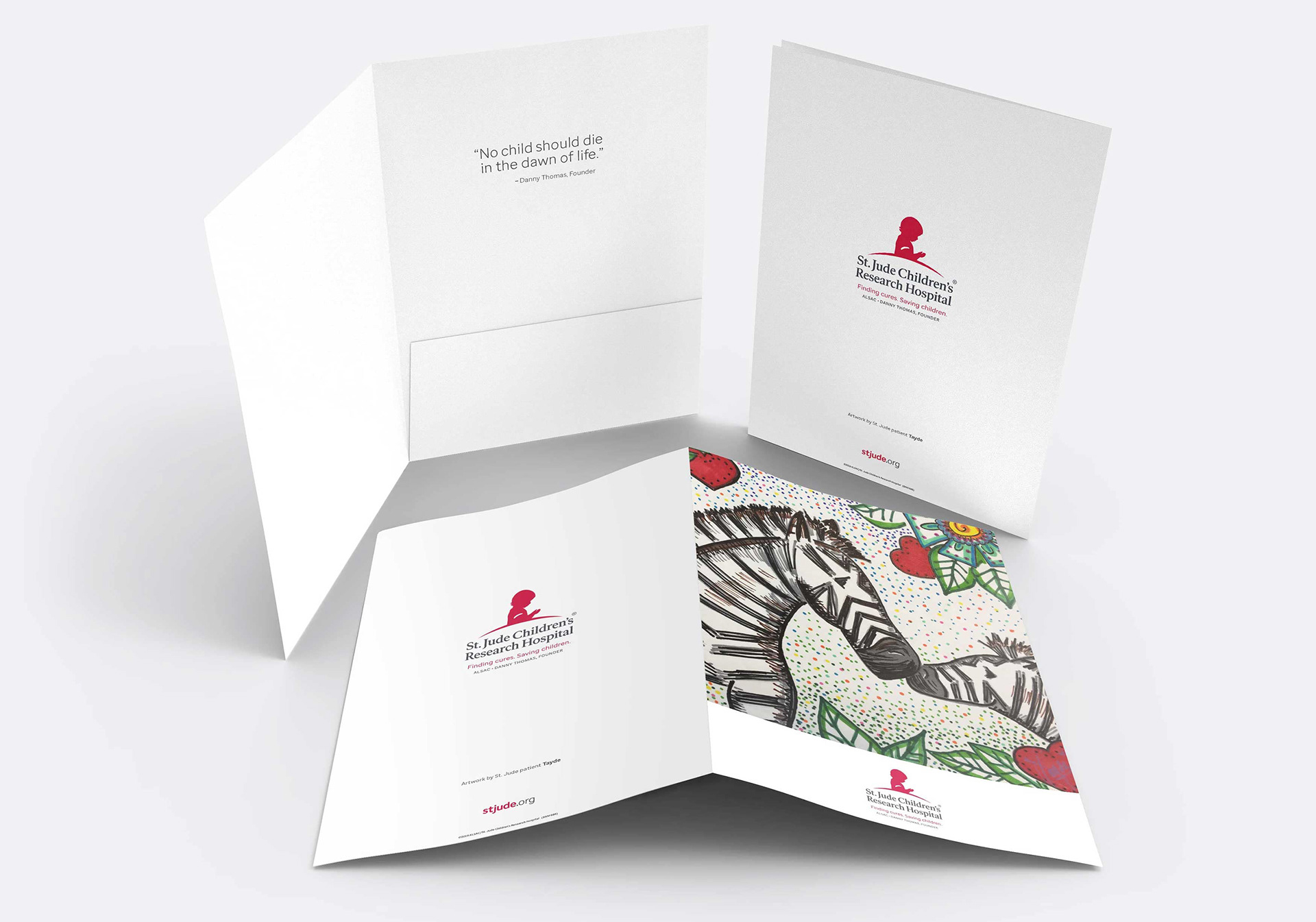 Patient Art Folders

ALSAC  •  Standard Pocket Folders

ALSAC, the fundraising corporation of St. Jude, keeps their own private library of art created by the hospital patients and allows their Creative Services department to incorporate it freely throughout their marketing materials. My task was to create some standard pocket folders that were bright, expressive, and stunning while also enforcing the St. Jude brand standards so that they could be useful for everyone locally and across the globe.
Originally I was only required to design one folder, but I chose to provide three options and they liked them all so much that they couldn't decide, so we sent all three to production.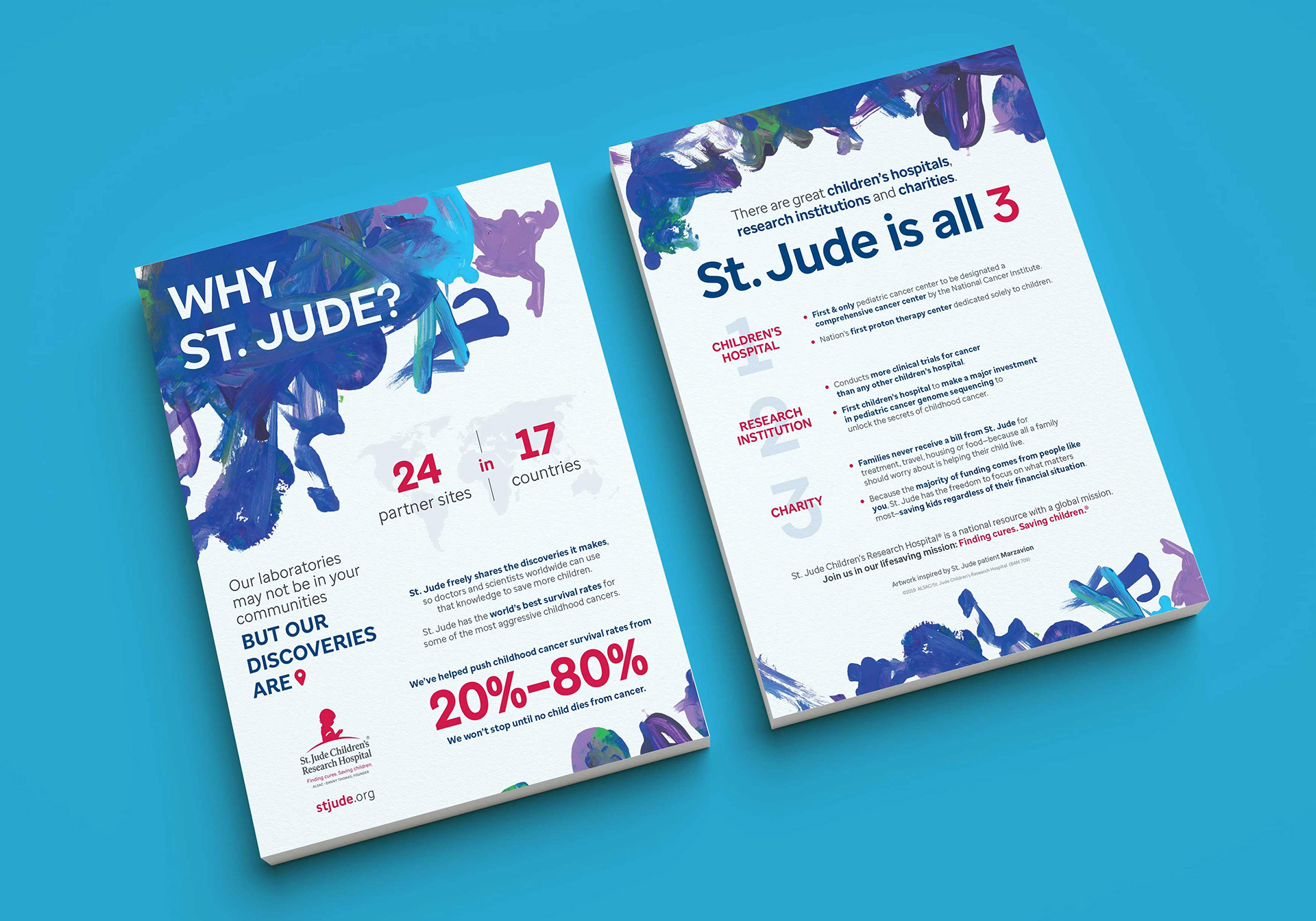 Why St. Jude?

ALSAC  •  Two-Sided Handout

When it comes to non-profit children's hospitals, there are plenty of good options to choose from, so why give your money St. Jude, especially if you're not local to the Memphis area? That's a question we sought to answer with this colorful and informative handout.
Similar to the folders above, I chose to utilize beautiful patient art as the featured graphic element while still conveying the messaging clearly and accurately, using color and font weight to call attention to the snippets of information that mattered most.