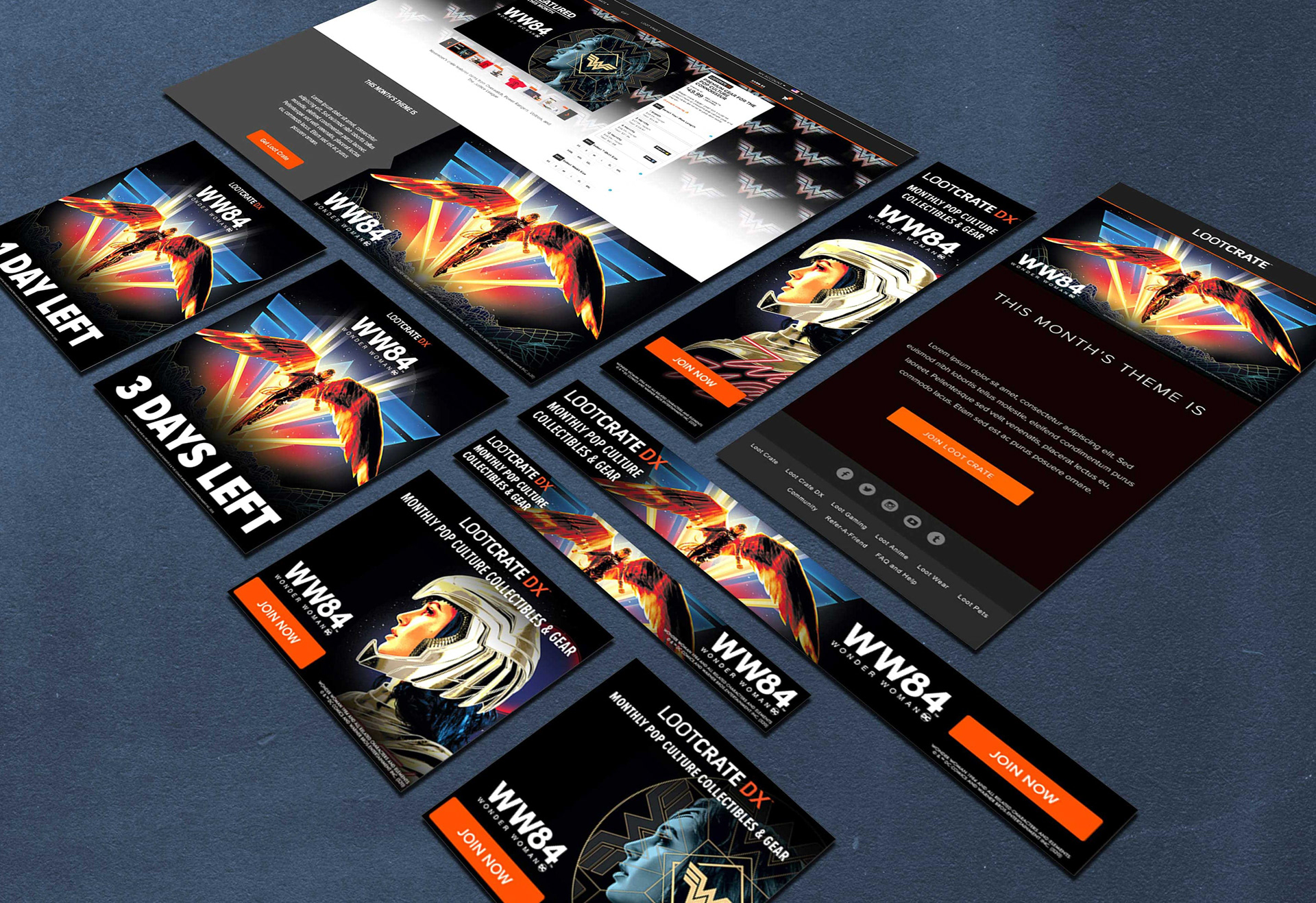 Digital Marketing Assets

Loot Crate DX  •  Display Ads, Email, Social, & Web

Loot Crate's premium DX subscribers expect nothing less than the best, which presents an interesting yet fun challenge because we have to make an advertising campaign appeal to these premium collectors in a way that our other campaigns don't. I specifically chose to focus this series of DX advertisements around the recent reveal of Wonder Woman's Kingdom Come armor being used in the film (the armor grants her greater power and invulnerability) because it made sense to focus on an upgraded character for our upgraded subscribers.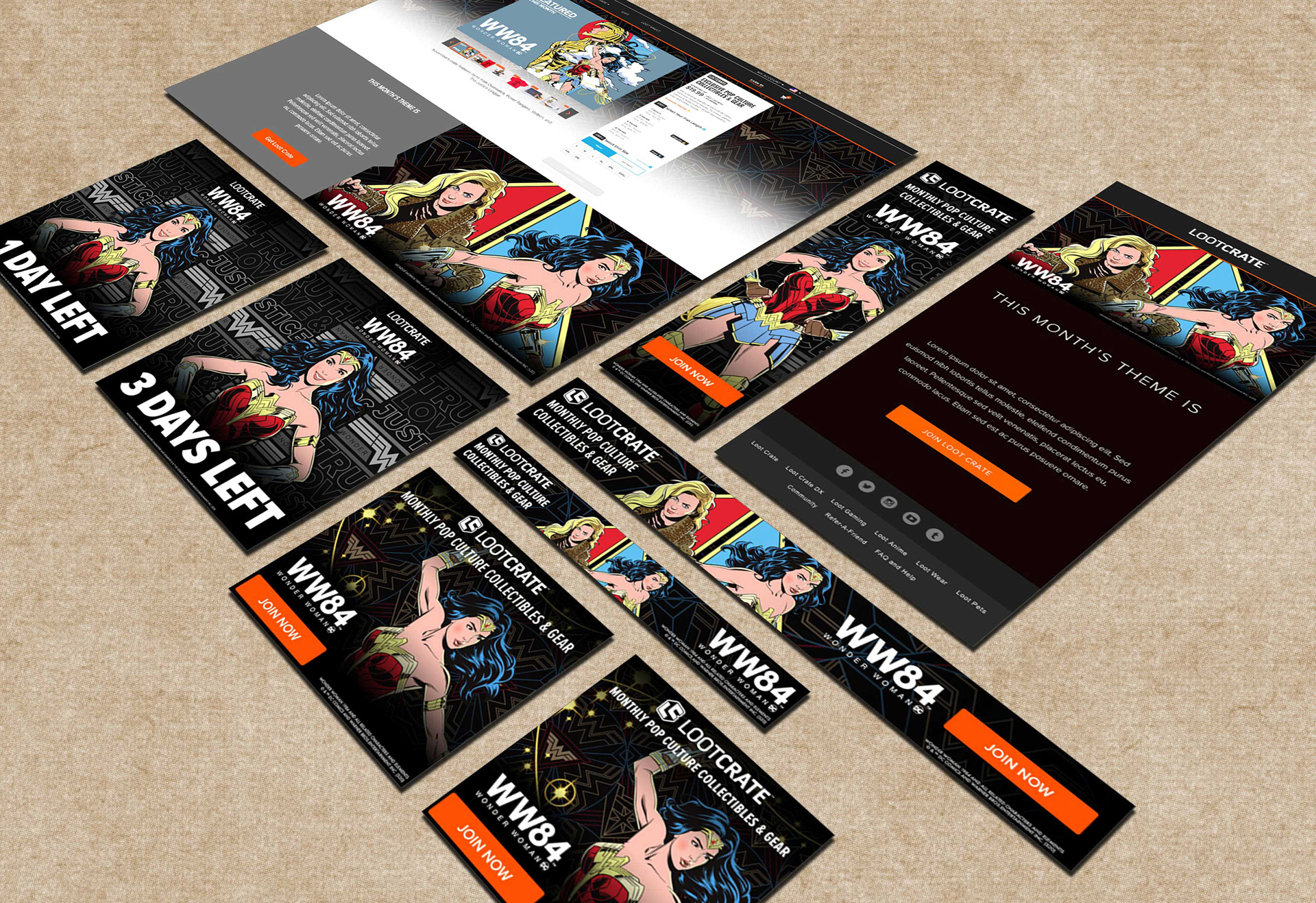 Digital Marketing Assets

Loot Crate  •  Display Ads, Email, Social, & Web

They may not pay as much as the premium DX subscribers, but Loot Crate's standard subscribers still deserve a great product. That being said, since we wanted to focus on Wonder Woman 1984 for this crate as well, I decided to distinguish this Core campaign from the DX campaign by using dynamic vector art that focused on Wonder Woman's more traditional look. This simple art alteration reflected the likewise simple audience downgrade while still producing an attractive design that would spike the subscribers' excitement for what would be arriving at their doorstep.