TV Snipes
Motion Graphics
Being the only Creative in a corporate marketing department for a major furniture retailer certainly had its challenges, but it also meant that new creative innovations for the company were driven by me. Having the ability to animate graphics in Adobe After Effects, why not start producing ads for television? Thus we began producing "TV Snipes," as we called them. The greatest challenge of doing TV Snipes was making them visually interesting enough to capture the viewer's attention and convey the full message of the ad in only a matter of seconds (maximum runtime was eight seconds).
After about a month of producing TV snipes, we saw a 20% increase in sales and customer engagement.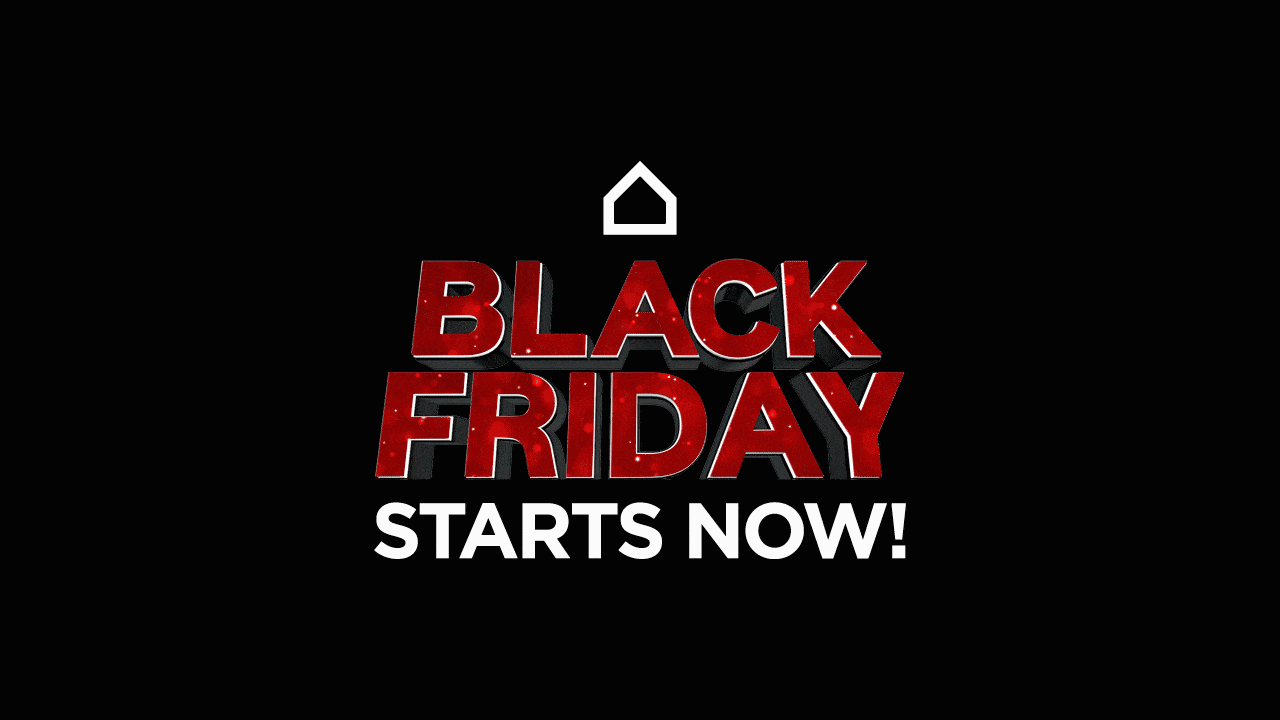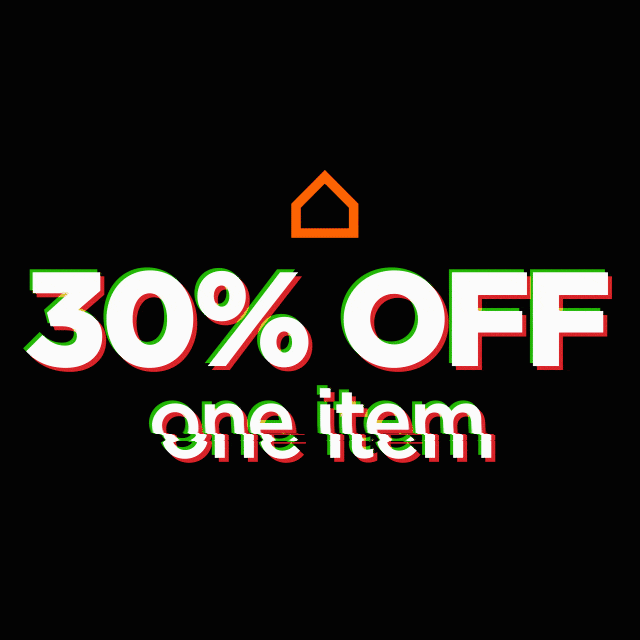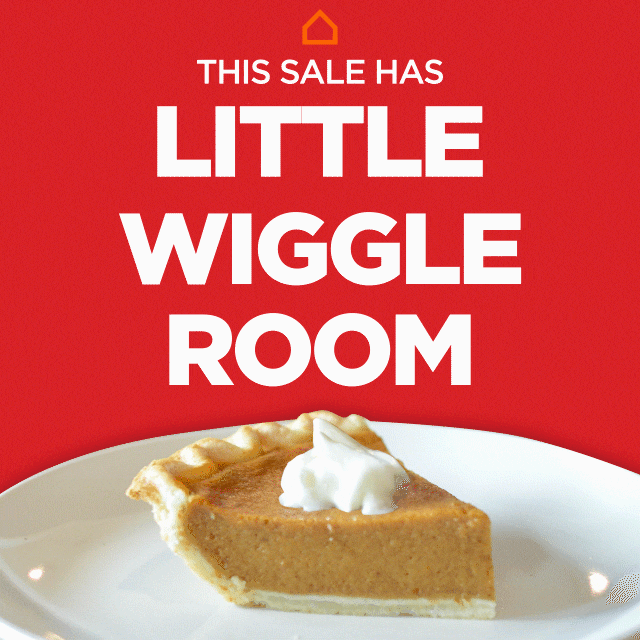 Paid Social
Ashley HomeStore  •  Animated GIF
Digital Marketing for Ashley HomeStore was always a challenge because there were only so many ways to make furniture look beautiful enough to stop a viewer from scrolling through their feed. That being said, it proved better to take a more creative approach and produced ads that contained simple and to-the-point content but still reflected the style and design of the campaign they promoted, plus, adding a bit of animation into the mix never hurts (especially with paid social).
Promotions from top down: Black Friday, Cyber Monday, & Thanksgiving.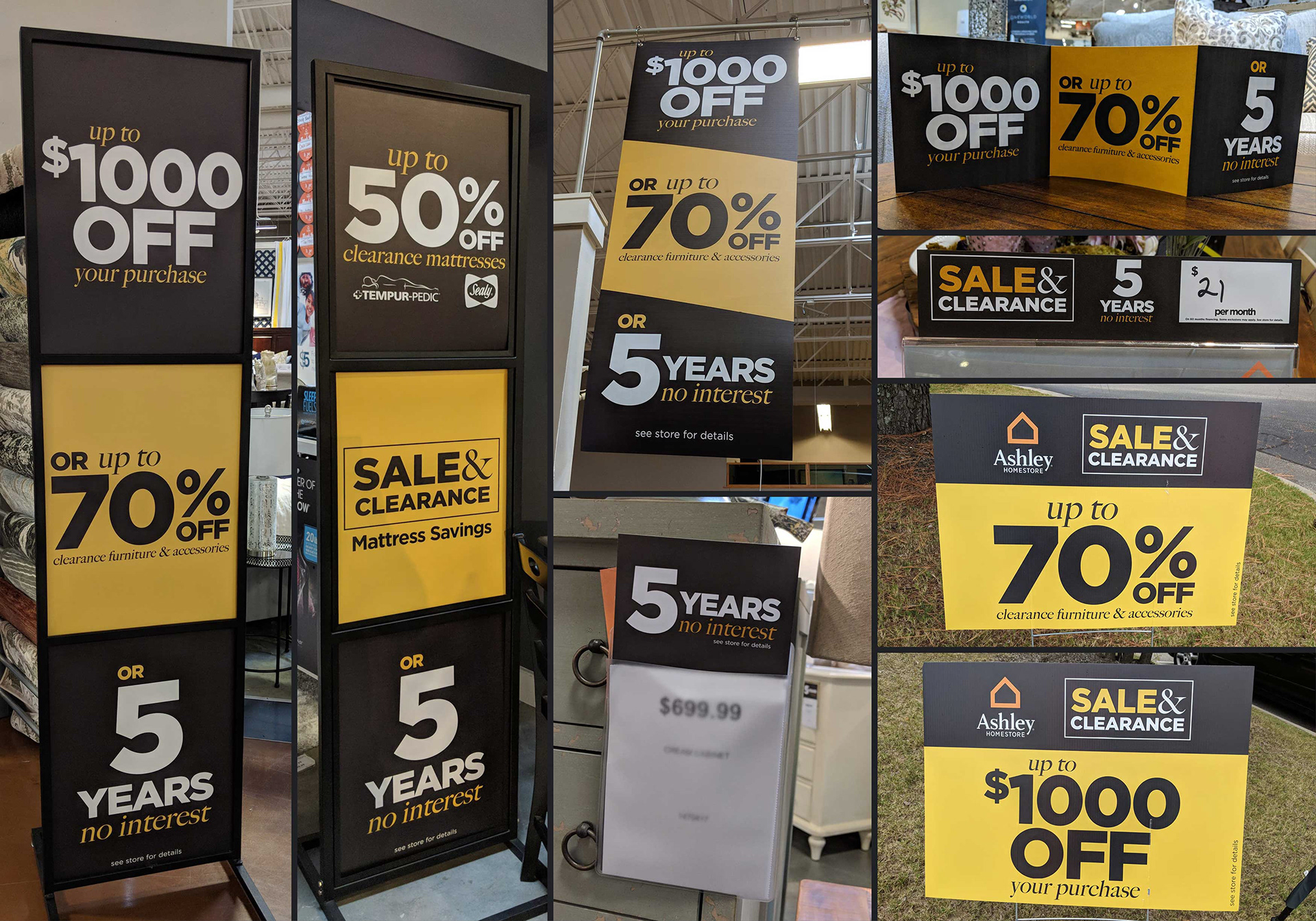 Store Collateral
Ashley HomeStore  •  Printed Tags & Signage
When it comes to retail furniture campaigns and promotions, it can be very tough to convey specific discount percentages and financing offers in a way that is visually appealing to the customer as well as being easy to understand. The Summer Sale & Clearance promotion was an example of a campaign where the in-store signage (we called it "POP") was clear and concise to the customer while also being visually attractive, utilizing color and contrast to enhance legibility and communication.
POP materials included (shown left to right):
3 Tier Signs, Danglers (Hanging Banners), 4Up Tags, Z-Tags, Financing Tags, and Yard Signs.