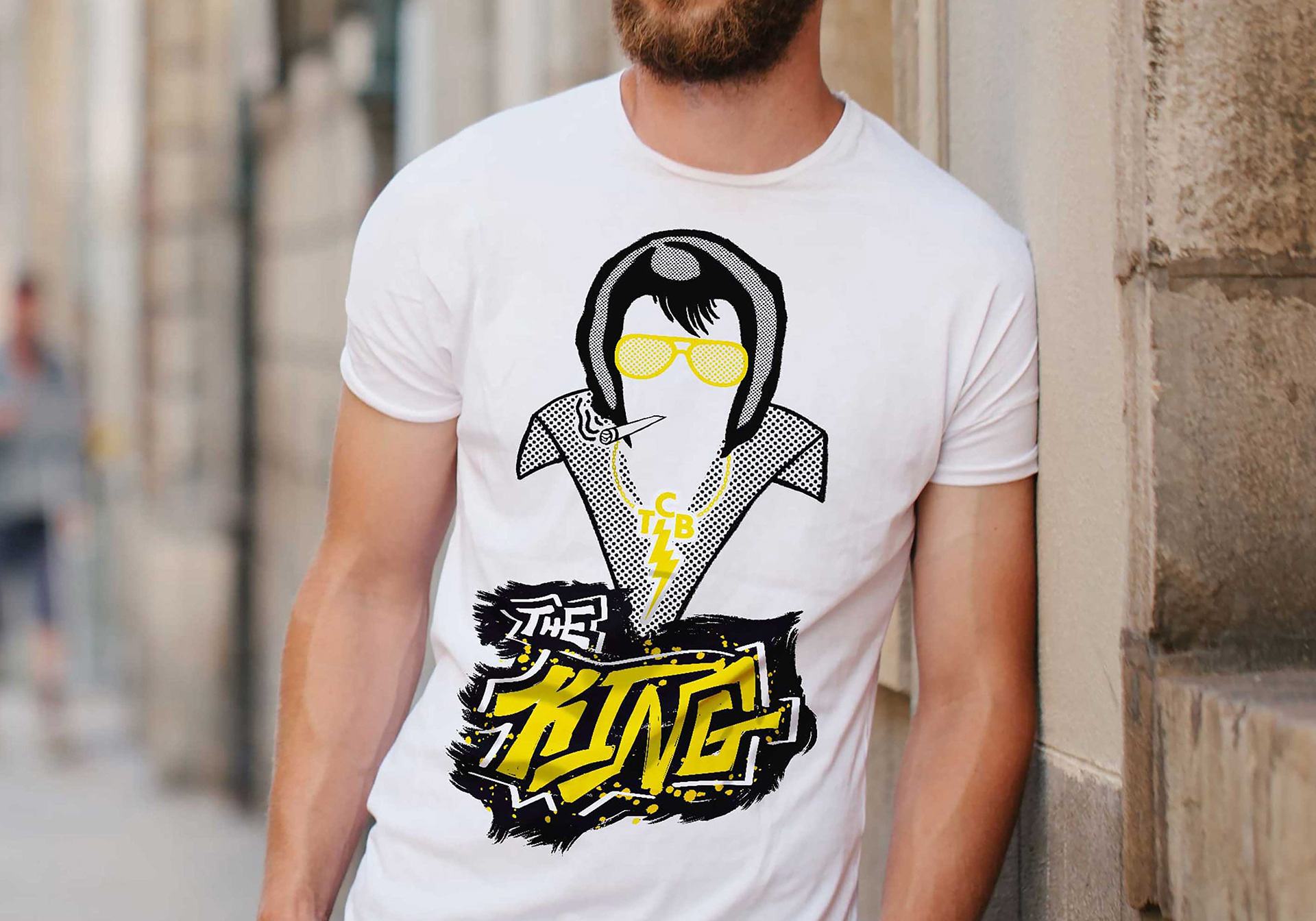 "Bootleg" T-Shirts

Graceland  •  Unisex Short-Sleeve

Elvis Presley's Graceland decided to refresh one of its specialty gift shops, so what better time to stock it full of fresh new merchandise?
Using a mixture of vector illustration and historic photographs from Graceland's collection, we decided to call out some personas of Elvis Presley that may not be as public and recognizable to most, thus the "bootleg" concept came to fruition. Elvis was also very proud of his Memphis, TN home, so it didn't hurt to throw some Memphis pride into the mix as well.
More samples below (both official and conceptual).